Description
Join Our Team as a Creative Strategist at Impact, a Nationally Recognized Best and Brightest Workplace!
About Impact's Managed Marketing Division: At Impact Managed Marketing, we're not just marketers; we're creators. Our unconventional approach combines the magic of creativity with the precision of data-driven strategies to drive success for our clients. In our fast-paced, innovative environment, professional growth is not a myth but a reality. If you're ready to join our team of forward-thinkers and level up your marketing career, keep reading!
Our Comprehensive Solutions Include:
- Website Design & Development
- Automation
- SEO
- Content Marketing
- Photography and Video
- Digital Branding
- Market Research & Analysis
- Paid Media & Paid Search
- App Design & Development
- Business Consulting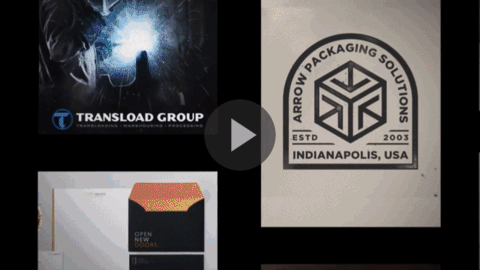 Creative Strategist Overview:
As New Business Creative Strategist, you'll combine the power of strategy and storytelling to shape the future success of our clients. You'll collaborate with a diverse team of fellow strategists to craft innovative, omni-channel solutions that captivate top-tier C-suite clients. If you're a visionary thinker, a visual and linguistic wizard, and a fearless go-getter, we want you on our team!
Responsibilities:
- Conduct competitor brand research and analyze our clients' brand positioning.
- Collaborate to create innovative strategies and activations across an omni-channel plan.
- Craft compelling stories that bring to life the heart of our strategy, communicate our clients' challenges, and reveal our recommendations as the solutions to their growth goals.
- Design comprehensive reports developed by our marketing and media strategists to ensure data is clearly visualized.
Things We Look For:
- 3-5 years of experience in human-centered design and innovation (additional experience in copywriting is preferred).
- Excellent visual, written, and verbal communication skills.
- Strong understanding of business strategy through the lens of marketing.
- Motivated to solve end-user challenges, meet stakeholder needs, and deliver on business goals.
- A learner mindset - you are always interested in expanding your knowledge and perspective.
- Exceptional attention to detail.
- Outstanding organizational and time management skills.
- Strong leadership skills and the ability to collaborate effectively with diverse teams.
- Aspiration to work in a startup environment where we move fast.
- Desire to shape your role as our products and processes evolve.
Candidates must submit a portfolio to be considered for the role. It is suggested that you have a link to your portfolio on your resume.
Why Join Us:
Impact Managed Marketing offers an exciting and inclusive work environment where your skills and talents will be recognized and celebrated. We provide opportunities for professional development and a vibrant culture that fosters creativity and innovation. If you are an intelligent, creative storyteller with a magnetic personality who can effectively communicate ideas, we encourage you to apply and become part of our journey to create marketing strategies that leave a lasting impact.
Benefits:
- 20 days of PTO
12+ paid holidays
- Flexible Sick Day Policy
- Paid Parental Leave
- Comprehensive Health, Disability Life, Dental and Vision Plans
- 401(K) discretionary match & retirement plans
- Continued education reimbursement
- On-going training & development opportunities
#LI-Onsite