Description
Overview/Summary
Impact is hiring an IT Intern for our Nationally ranked Best and Brightest Workplace!
Impact's paid internship program is designed to provide our candidates with an understanding of our go-to market strategy, company culture and what a career at Impact Networking has to offer. We are looking for technology driven candidates who are excited to gain real world experience. IT interns will be challenged and have the opportunity to develop a strong technical skill set. The ultimate goal of our program is to bring on our intern as a full-time employee upon graduation.  
This is a full-time, 9-week internship for the Summer of 2024. Interns will be paid at a rate of $20 per hour.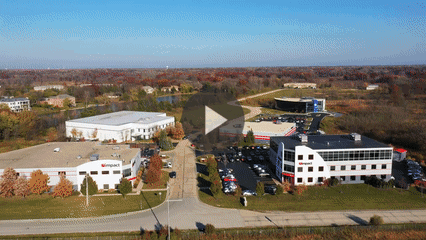 What IT Interns get out of an internship at Impact:
Our internship program is designed to assist candidates in the transition from academics to the professional work force. Through our hands-on internship program, candidates are given the chance to experience the consultative approach that our technical teams exhibit firsthand. They will have an opportunity to work with the various teams within the division, ranging from Service Desk, Engineers, and Strategic Services. IT Interns receive mentorship from branch-specific teams, as well as the opportunity to openly interact with external clients. Candidates gain real world technical experience and participate in on-going training to develop time management, organizational skills and the ability to work within teams and groups. 
Career Path:
Internships are a mutually beneficial agreement between Impact and those entering the workforce. It allows young professionals to gain real-life experience while test-driving a potential career. In addition, it allows Impact to benefit by training and observing to ensure potential employees will be a good fit for their business before hiring them on full-time. 
Upon completion of this internship, each individual will have a review with his/her direct manager. If the experience has been mutually beneficial between the manager, team, and intern, a full-time opportunity may be extended upon graduation, so long as the hiring pipeline allows for such a move. 
Responsibilities include but are not limited to:
Throughout the summer you will complete a checklist of different tasks to accomplish. This will range anywhere from:
- Technical tasks
- Shadow days with different teams
- Reviewing client work with our world-class professionals.
- Present measured deliverable for each task completed on associated checklist, as defined by management.
- Provide support to the local Managed IT Team, specifically our Field Network Engineers.
- Assist in client implementations of our core stack of technologies. Including but not limited to:
- Microsoft
- Cisco Meraki
- VMWare
- Datto
- IT Glue
- Help maintain, support, and troubleshoot our clients' networks, equipment, software and services.
- Participate in team meetings, feedback sessions, and brainstorms.
- Be curious, explore, learn, achieve, and have fun while doing it!
Things We Are Looking For
Required Qualifications:
- Must be currently enrolled in an accredited program at a 4-year institution in pursuit of a Bachelor's degree in a discipline related to Information Systems and Technology. 
- Targeted graduation date of either the Fall of 2024 or the Spring of 2025.  
Technical Skills:
- Server Administration (Fundamental understanding)
- Understanding of Windows 2016-2022 Server
- Active Directory management and maintenance
- Microsoft Exchange, SQL, and SharePoint management
- DNS, DHCP, Remote Desktop Services
- VMWare, Hyper-V and other virtualization technologies
- Storage solutions: SAN, NAS, Shared storage, ISCSI, Fiber Channel
- Firewalls, switches and other networking technologies (Fundamental understanding)
- Cisco Meraki, SonicWALL and other business grade devices
- Disaster Recovery solutions and backup technologies
- Office365, G-Suite, Azure and other "cloud" solutions
- Mobile operating systems (IOS, Android, Windows)
Interpersonal and soft skills:
- Strong written and verbal communication skills.
- Ability to work on your own initiative and as part of a team.
- Passion for technology and desire to learn!
#LI-Onsite