Description
Impact is hiring a Senior Systems Engineer to join our nationally ranked Best and Brightest workplace! 
The Senior Systems Engineer functions as a high-level resource supporting Impact Networking's Managed IT solutions. As a go-to resource for the Managed IT field personnel, the Senior Systems Engineer exhibits thorough knowledge of multiple solutions as well as in-depth expertise in the types of environments we support. Senior Systems Engineers assist Field Engineers in implementing and troubleshooting solutions while adhering to standards designed to support security and scalability across our diverse client base. The successful Senior Systems Engineer is a true subject matter expert (SME) able to educate and mentor Field Engineers to be able to provide world class service to our clients.
Watch the video below to learn more about our Managed IT division!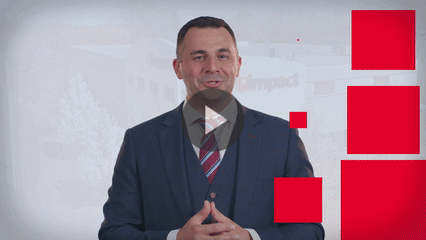 - Become fully versed in Impact's various solutions to assist with day-to-day requests.
- Take on one or more solutions as a "champion" and lead the team in developing knowledge of that solution.
- Discover automation opportunities within the designated solutions and implement them effectively.
- Maintain the knowledge base for the designated solution(s) to ensure accurate and up-to-date information.
- Collaborate with the Managed IT Operations team to find new solutions and enhance existing ones.
- Work with the team to improve solutions, ensuring the best outcomes for the organization.
- Supports MIT employees by answering questions, tracking issues, monitoring changes, and resolving or escalating problems. 
- Acts as escalation point for Managed IT trouble tickets that are in scope for Core team. 
- Maintains relationships with vendor contacts that are beneficial to the company. 

Things We Are Looking For
- Excellent knowledge of Impact supported software and technologies
- IT Glue, N-Able/N-Central, M365/O365, Cisco Umbrella, Cisco Duo, SentinelOne, KnowBe4, Huntress, Liongard, etc.
- Strong background in hypervisors, particularly VMware, and familiarity with Hyper-V.
- Proficiency in managing Windows server operating systems, including installation, configuration, and troubleshooting.
- Expertise in networking technologies, including firewalls, routing, switches, and related protocols.
- Advanced knowledge in implementing security-first configurations to ensure robust network and system security.
- In-depth understanding of Active Directory and Azure AD/Entra for efficient user and resource management.
- Extensive skills in troubleshooting complex technical issues to identify and resolve root causes effectively.
- Proven experience in configuring and managing virtualized environments, ensuring optimal performance and reliability.
- Ability to analyze network performance and implement enhancements for optimized functionality.
- Strong problem-solving skills and the ability to work under pressure in fast-paced environments.
- Excellent communication and collaboration abilities to effectively work with cross-functional teams and provide technical guidance and support.
Benefits
- 20 days of PTO
- 12+ paid holidays
- Flexible sick-day policy
- Paid Parental Leave
- Comprehensive health, disability, life, dental, & vision plans
- 401(k) discretionary match & retirement plans
- Continued education reimbursement
- Ongoing training & development opportunities
Join us at Impact, and be a part of our dynamic, innovative team!
#LI-Onsite