Impact is hiring a Director of Media to join our nationally ranked Best and Brightest workplace!
We are seeking a Director of Media to lead our innovative and growing digital marketing team. If you have in-depth marketing experience, a passion for digital technologies, and the ability to drive teams towards success, we want to hear from you!
Leading a team of various digital media specialists, you will also work closely with different teams to ensure consistency throughout all digital marketing channels. You should also provide forward-thinking ideas to build and maintain a strong company web presence. Ultimately, you should be able to drive all digital marketing efforts to achieve our business objectives.
About Impact's Managed Marketing Division: At Impact, we take pride in being a full-service agency that caters to all our clients' marketing needs. When you become an Impact client, you gain access to our entire team of creative minds, strategic thinkers, and insightful analysts. We kickstart our client engagements with a comprehensive strategic plan tailored to their unique goals. As our clients' goals and needs evolve, rest assured that we possess the skills, experience, and services to meet their evolving requirements.
Our Comprehensive Solutions Include:
- Website Design & Development
- Automation
- SEO
- Content Marketing
- Photography and Video
- Digital Branding
- Market Research & Analysis
- Paid Media & Paid Search
- App Design & Development
- Business Consulting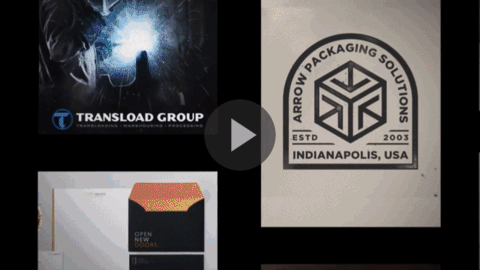 Responsibilities
As our Director of Media, you'll play a key role in shaping the strategic direction of our clients' digital marketing efforts. Your responsibilities will include:
- Spearheading the development of solutions tailored to clients' needs, challenges, and objectives. Create comprehensive, channel-agnostic strategic plans encompassing programmatic, paid search, paid social, and direct partnerships
- Cultivating strong, collaborative relationships with high-profile clients, positioning yourself as an expert in their business and strategic direction, as well as serving as a consultant, providing impartial recommendations that best align with their business objectives
- Taking the lead in recommending innovative channels and strategies for clients to help them better reach their target audience
- Advocating and guiding the client brands you oversee towards a customer-centric approach, fostering more meaningful and effective connections with their target audience
- Managing the media team's activity across a myriad of clients, working with the media team to drive the best possible results for clients, and building marketing remediation plans when necessary
- Contributing to the design of go-to-market strategies that reflect an understanding of the clients' channel mixes and target audiences to achieve their business goals
- Developing well-crafted media and reporting presentations, demonstrating your analytical and storytelling skills
- Ensuring that all recommendations are based in research and data, and that the media team has full visibility on the performance of these efforts
- Working with media team members to build their skillsets and expand their knowledge of marketing
- Building new relationships with media vendors
- Supporting the media team in the implementation of tools like HubSpot for our clients
Things We Are Looking For
- 5+ years of experience in Digital Media/Digital Marketing
- Bachelor's degree
- Experience creating media plans, managing vendor relationships, and executing reporting for clients
- Strong leadership skills, setting high performance standards and demonstrating positivity/an ability to motivate others toward business success
- Problem-solver capabilities for creating clarity amidst clutter and ambiguity
- Ability to consult on business and marketing strategies, not just advertising
- Experience working within Google Ads, Google Analytics, Hootsuite, Hubspot, Meta, etc.
- Experience building out strategies relating to a diverse range of channels
- Mature, persuasive, and confident communicator
- Excellent writing & presentation skills
Benefits:
- 20 days of PTO.
- 12+ paid holidays.
- Flexible Sick Day Policy.
- Paid Parental Leave.
- Comprehensive Health, Disability, Life, Dental, and Vision Plans.
- 401(K) discretionary match & retirement plans.
- Continued education reimbursement.
- Ongoing training & development opportunities.
Join Impact, where your marketing expertise will make a significant impact on our clients and our dynamic team. Apply today to be part of something exceptional!