Sales Development Representative
Location: Houston, TX, United States
Date Posted: Nov 9, 2023
Description
Join Impact: Become a Sales Development Representative at Our Nationally Recognized Best and Brightest Workplace!
At Impact, we're seeking Sales Development Representatives who are laser-focused on uncovering new business opportunities. Our Sales Development Representatives play a pivotal role in collaborating with outbound leads to pinpoint how our Managed IT and other technology solutions can optimally meet their unique needs. This position offers an exciting opportunity for budding sales professionals to join a dynamic team and embark on a journey to become world-class sales experts.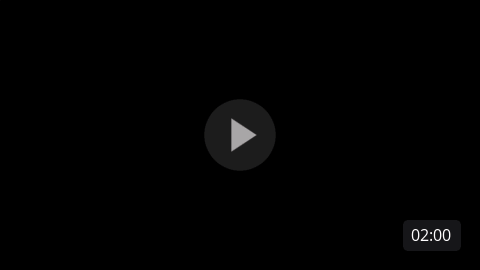 Responsibilities

- Guide Leads to Success: Navigate qualified leads through the sales pipeline, seamlessly connecting them with Account Managers and orchestrating introductory meetings.
- Prospect Nurturing: Cultivate relationships with new prospects through strategic phone calls, targeted emails, and the utilization of cutting-edge sales sequencing tools. The goal? Introduce Impact's solutions and pinpoint key decision-makers within the target market.
- Meeting Milestones: Achieve monthly targets by setting up 10-15 successful sales meetings each month.
- Prospecting Mastery: Proactively contact 40-60 prospects per day, or even more.
- Needs Analysis: Conduct thorough needs assessments to identify pain points and demonstrate how Impact's solutions can address these specific challenges.
- Budget Insights: Collaborate with decision-makers to determine budgetary constraints, project timelines, and the scope of their business requirements.
- Relationship Building: Foster and nurture lasting prospect relationships by initiating timely communications and following up consistently to advance opportunities through the sales pipeline.
- CRM Management: Efficiently manage client data in the sales CRM system, ensuring all interactions are meticulously logged, information remains accurate, and follow-ups are scheduled appropriately.


Things We Are Looking For
The ideal candidate embodies these traits:

- Self-Starter: Demonstrates a proactive approach to tasks and challenges.
- Exceptional Communicator: Possesses excellent verbal and written communication skills.
- Energetic & Positive Attitude: Exudes high energy, maintains a positive outlook, and thrives on healthy competition.
- Adaptable & Resourceful: Excels in dynamic environments and utilizes resources effectively.
- Dependable: Exhibits a strong sense of reliability and commitment.
- Tech-Savvy: Embraces technological innovation and is quick to adapt to new tools and systems.
Desired Skills and Qualifications:

- Educational Background: College degree preferred.
- Communication Mastery: Strong communication skills are a must.
- Self-Motivated: Demonstrates a high degree of self-motivation.
- Team Player: Collaborates effectively as part of a team and takes initiative when necessary.
- Results-Oriented: Driven by a focus on achieving measurable outcomes.
- Prior Experience: Previous experience in Business Development, Sales Development Representative roles, or similar positions is a plus.

Benefits
- 20 days of PTO
- 12+ paid holidays
- Flexible Sick Day Policy
- Paid Parental Leave
- Comprehensive Health, Disability Life, Dental and Vision Plans
- 401(K) discretionary match & retirement plans
- Continued education reimbursement
- On-going training & development opportunities

#LI-Onsite