Description
Impact is hiring a Copywriter to join our Award Winning Best & Brightest Workplace

As a Copywriter on the Corporate Marketing team, you will develop content and copy for Impact's internal and external marketing initiatives. This candidate will work collaboratively with the team on different types of campaigns that may include print collateral, website copy, email and direct mail campaigns, social media, videos and more.
The Copywriter will work along the content team to write, edit and review within the style guide. The candidate must feel comfortable working independently to explore, problem solve and produce relevant copy both a single instance and a system level.
Impact is a fast-paced environment, where quality work is performed with a short turnaround time, managing one-off tasks and long-term projects. The Corporate Marketing team consists of creative professionals including designers, writers, social media analysts, event coordinators and digital communication specialists.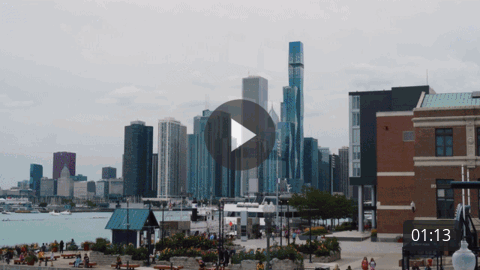 Responsibilities
- Collaborate with the team to come up with strategic, creative concepts
- Create content that will motivate the target audience and help our sales teams achieve their goals
- Write for a variety of mediums, including print, digital, social, paid ads, and more
- Apply best practices within copy across mediums and implement SEO standards for digital
Education/Experience
- Bachelor's Degree in English, Journalism, PR/Communications or a related field
- One to two years of experience in writing-related position or marketing preferred
- Exceptional portfolio with a mix of pieces
What We Are Looking For
- 2 -5 years of copywriter experience preferred
- Excellent communication skills
- Ability to multi-task and meet deadlines
- Superior attention to detail and experience copy editing
- Team player, comfortable with collaboration and constructive criticism
- Understanding different language styles that appeal to various target markets
- Translate marketing objectives into clear creative strategies
- Proficiency in AP and MLA style

Benefits
- Salary: $50,000 - $67,000 salary based on experience and skillset
- 20 days of PTO
- Flexible Sick Day Policy
- 12+ paid holidays
- Paid Maternity & Paternity Leave
- Comprehensive Health, Disability Life, Dental and Vision Plans
- 401(K) match & retirement plans
- Student Loan reimbursement
- On-going training & development opportunities
#LI-Onsite