Description
Impact is Hiring an Animator to join our Award Winning Best & Brightest Workplace!
This person is required to possess both technical and creative abilities to be able to effectively create motion graphics and animations for multiple different types of marketing and video projects. This role will be responsible for developing motion graphics and bringing them to life with top notch quality for specific projects. As a member of our growing Media Production team, the Animator will play a critical role in ensuring the team's success in completing creative marketing/video projects on a deadline. Projects include creating animated video content for Impact networking, our partner DOT Security, and our client work through the Managed Marketing division at Impact.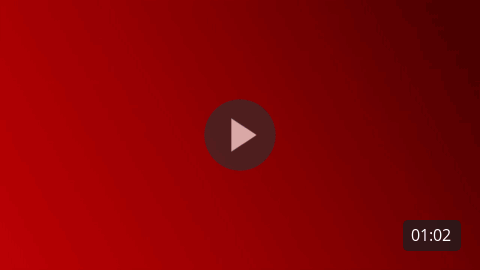 Responsibilities
- Make realistic 2D or 3D animations for a variety of uses (such as website motion graphics, videos, graphics, special effects)
- Use of storyboards to plan animations
- Create animations and illustrations with 3D modeling software
- Manage time and meet deadlines
- Produce images that come to life on screen
- Stop frame or stop motion animation
- Create high-quality animations by utilizing both hand key animation and motion capture data
- Brainstorm and conceptualize ideas, with the ability to produce concept sketches and quick concept edits
- Comprehend and execute direction from the lead animator or animation supervisor
- Create expressive character animation portraying a wide range of emotions
- Work closely with the Video and Marketing team to create animations for projects
Things We Are Looking For
The ideal candidate uses digital software and other techniques to create moving images that tell stories or provide information. An Animator is required to possess both technical and creative abilities to be able to effectively create the vision of a project. Individuals in this position usually have experience working with creative software and have a keen eye for creative digital design.
Qualifications, Skills & Abilities:
- At least 5 years of experience in animation field
- Bachelor's degree in animation, computer graphics, fine arts, or related discipline preferred
- Ability to multitask and work toward several milestones on various projects simultaneously
- Ability to understand the desired outcome of a project when meeting with project leads and the ability to bring them to life
- Excellent communication skills are required to have a solid understanding of project scope and implementation
- Ability to collaborate well with other creative professionals to supply stakeholders and project leads with top-notch finalized products
- Creative and artistic
- Can work within multiple different illustration and animation styles
- Work well as part of a team and be able to take direction and criticism well
- Strong organizational, analytical and problem-solving skills

Candidates must provide a portfolio or reel of animation work

Benefits
- 20 days of PTO
- 12+ paid holidays
- Flexible Sick Day Policy
- Paid Maternity & Paternity Leave
- Comprehensive Health, Disability Life, Dental and Vision Plans
- 401(K) match & retirement plans
- Continued education reimbursement
- On-going training & development opportunities

#LI-Onsite