Description
Impact is hiring a Corporate Recruiter for our Nationally ranked Best and Brightest Workplace!
The Impact Corporate Recruiter will focus on recruitment efforts to staff various teams by utilizing engaging and energetic techniques. These techniques include general sourcing, prospecting, and other forms of recruitment marketing through the use of our CRM and ATS in order to attract qualified candidates for Impact. The attitude a candidate possesses is as important as their skill set. The ideal candidate will be a self-starter with excellent communication skills, a high level of energy, exude a positive attitude, and will be resourceful, driven and highly dependable.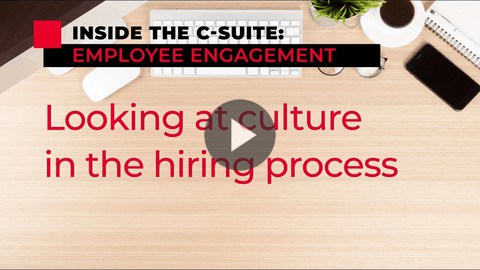 - Use sourcing tools and software to build and monitor a pipeline of talent
- Complete pre-screening processes and behavioral interviews as necessary
- Conduct initial phone interviews for all qualified candidates and take candidates through the full cycle recruitment process
- Collaborate with Hiring Managers to discuss upcoming needs and feedback on recent hires
- Collaborate with Training and Human Resources to ensure that all hired candidates are on-boarded with the highest level of satisfaction and training
Tools
- Access to recruitment CRM
- Access to Applicant Tracking System
- Access to sourcing tools and resume databases such as LinkedIn and Indeed
- Access to recruitment marketing tools such as email campaigns and video library
Things We Are Looking For


Qualifications
- Entry-Level, 0-2 years' experience
- Ability to work in a fast pace environment where individual performance & activity is tracked for success.
- Strong communication skills with the ability to speak with all levels of talent from entry, mid, senior and executive level candidates
- Bachelor's degree preferred
What employees get out of a career at Impact:
- A clear path of career advancement
- Training and development with a growing department
- Clear communication of company financials, vision and goals as it relates to the role
- Recognition and promotion based on performance
- In-depth and thorough training
- Access to the C-level— open-door policy encourages direct interaction with the CEO and Partners of Impact.
- Work with a winning team that prioritizes a positive culture and work environment
Benefits
- 20 days of PTO
- 12+ paid holidays
- 7 Paid Sick Days
- Paid Maternity & Paternity Leave
- Comprehensive Health, Disability Life, Dental and Vision Plans
- 401(K) match & retirement plans
- Continued education reimbursement
- On-going training & development opportunities
#LI-Onsite