Description
Impact is hiring a Technical Account Manager for our Nationally ranked Best and Brightest Workplace!
A Technical Account Manager or TAM works directly with the MIT Service Delivery team on tasks related to providing World Class Service across many industries. Technical Account Managers act as dedicated points of contact for our clients, ensuring smooth communication and coordination between their organizations and our team. They possess in-depth, technical knowledge and expertise to address any technical issues or challenges that may arise, working closely with clients to provide effective solutions and drive their IT initiatives forward.
Watch the video below to learn more about our Managed IT division!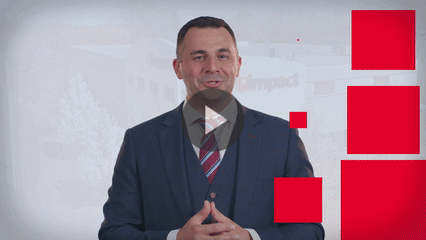 Responsibilities
A Technical Account Manager will build and maintain strong relationships with clients, ensuring their satisfaction with Impact's products and services through onboarding, Period Business Reviews (PBRs), monthly maintenance creation, and overall management of clients' technology roadmap.
- Serves as the primary point of contact for clients, providing technical guidance, support, and solutions that align with their business objectives.
- Own onboarding and lifecycle of multiple clients (Ex: Understanding contract language, cloud environments, Network Infrastructure, product lifecycles, technical documentation, workstation clean up, etc.).
- Understand client technical environments and requirements and provide recommendations for products and services that meet their needs.
- Lead internal and client facing onboarding project meetings for assigned clients.
- Create and review Executive Summary recommendations with assigned clients.
- Perform PBR planning, 48-hour reviews, and all post-PBR planning meetings.
- Lead all client-assigned PBRs, overseeing recap, follow up, and planning from meeting.
- Collaborate with sales and engineering teams to develop proposals, quotes, and project plans for clients.
- Keep up-to-date with industry trends and best practices, and share this knowledge with clients and internal teams.
Things We Are Looking For
Experience
- 2-5 years in client-facing technology roles:
-Technical Account Management, Client Relationship Manager, Customer Success Manager, Sales Engineer, Service Delivery Manager, or similar
- Experience with a Microsoft Partner organization
- Experience with a Managed Services organization
General IT Knowledge
- Microsoft suite of products
- Excel, Word, Power Point
- Understanding of Email Security, Cybersecurity
- Experience with Ticketing Systems, ConnectWise Manage and/or other PSA
- Familiarity with product stack or similar technologies
- Microsoft Azure and M365 Cloud
- Microsoft server and patching policies
- Cisco technologies
- Umbrella
- Meraki
- KnowBe4 Security Awareness Training
Other Skills and Abilities
- Excellent verbal and written communication skills to communicate ideas to clients
- Ability to work independently or as part of a team
- Time management and multitasking skill
- Advance motivational and negotiation skills
Benefits
- 20 days of PTO
- 12+ paid holidays
- Flexible Sick Day Policy
- Paid Maternity & Paternity Leave
- Comprehensive Health, Disability Life, Dental and Vision Plans
- 401(K) match & retirement plans
- Student Loan reimbursement
- On-going training & development opportunities
#LI-Onsite