Description
Impact is hiring a Copywriter to join our nationally ranked Best and Brightest workplace!
We are currently seeking an experienced and talented Copywriter to join our creative team. The ideal candidate will have a strong background in copywriting, a passion for crafting compelling narratives, and a keen understanding of how to connect with various target audiences.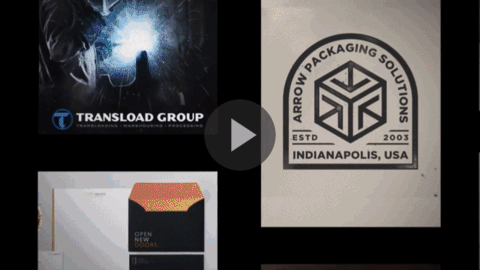 About Impact's Managed Marketing Division
We are positioned to be a full-service agency for all marketing needs. Once an Impact client, our clients have full access to our entire team of creatives, strategists, and analysts. We provide our clients with a strategic plan at the start of the engagement which may include any mix of the following tactics, all based upon our clients' goals. As our clients' goals and needs evolve throughout the relationship, have peace of mind knowing that we have the skills, experience and services to help serve them with whatever they need.
Our solutions include:
- Website Design & Development
- Automation
- SEO
- Content Marketing
- Photography and Video
- Digital Branding
- Market Research & Analysis
- Paid Media & Paid Search
- App Design & Development
- Business Consulting
Responsibilities
- Write creative and compelling copy for a diverse range of marketing materials, including print, digital, social media, and experiential campaigns
- Collaborate with the Creative Director, Art Directors, and other team members to develop and execute integrated marketing campaigns that align with our clients' objectives
- Adapt writing style and tone to suit various formats, including headlines, body copy, scripts, and social media posts, ensuring consistency in messaging
- Assist in presenting creative work to clients, incorporating feedback as needed to refine and improve copy
- Stay current on industry trends, emerging technologies, and best practices in copywriting and content marketing
- Manage multiple projects simultaneously, effectively prioritizing tasks and meeting deadlines
Things We Are Looking For
- Bachelor's degree in English, Journalism, Communications, or a related field
- 2+ years of experience in an agency or in-house creative team, with a focus on copywriting and content creation
- Strong portfolio showcasing a variety of writing styles and formats, including print, digital, and experiential projects
- Excellent writing, editing, and proofreading skills, with a keen eye for detail and a commitment to delivering high-quality work
- Solid communication skills, with the ability to work effectively in a collaborative team environment
- Understanding of marketing principles and strategies, with a focus on audience segmentation and message development
- Ability to work well under pressure and manage multiple projects with tight deadlines
Candidates must submit a portfolio to be considered for the role, and should expect to deliver a portfolio review as part of the interview process. It is suggested that you have a link to your portfolio on your resume.

Benefits
- 20 days of PTO
- 12+ paid holidays
- 7 Paid Sick Days
- Paid Maternity & Paternity Leave
- Comprehensive Health, Disability Life, Dental and Vision Plans
- 401(K) match & retirement plans
- Student Loan reimbursement
- On-going training & development opportunities
#LI-Onsite