Description
Impact is hiring B2B Technology Sales Executives for our Nationally ranked Best and Brightest Workplace!
The ideal candidate will be passionate about the ever-changing landscape of technology and communicate the benefits to their potential and current clients. Our Sales Executives are excited by the idea of getting out from behind a desk and experiencing the world of business firsthand. We are looking for entrepreneurial candidates who take pride in the measurable results of their work— from savings in their clients' bottom line and individual contributions to the sales team goals. They crave constant learning and development and will be able to manage themselves and their time very effectively.
Our Sales Executives are responsible for cultivating new business in their territory, as well as managing current accounts and coordinating complex projects.

Responsibilities
- Sell Impact's services through a consultative outside B2B sales approach. Services include:
- Managed IT & Cybersecurity
- SaaS Solutions
- Managed Marketing
- Managed Print & Documents
- Manage assigned territory
- Prospect via cold calling, phone calls, marketing, via video and other lead generation avenues to reach decision makers and C-Levels within your territory
- Manage the full sales cycle for every prospect in your territory
- Manage accounts and design appropriate technology solution based on clients' needs
- Conduct solutions and technology demonstrations
- Present the Impact value proposition to decision makers
- Write proposals and negotiate terms of contracts
- Measure and report the ROI of efforts
- Build long-term relationships with clients
- Cross selling current clients on new solutions

Training
Professional development and education are staples of the Impact culture, as evidenced by the conception of the Impact Leadership Institute (ILI). Through the specialized Learning and Development Department comprised of industry thought-leaders dedicated to employee enablement – Sales Executives are enrolled in an industry leading 18-month Consultative-Sales and Solutions Program. Classroom instruction begins at onboarding with an extensive and rigorous one-week course called Fundamentals, in which Sales Executives learn go-to-market strategy, solution portfolio, objection-handling and prospecting techniques. In conjunction, new Sales Executives receive one-on-one field mentoring, online class certifications, eLearning modular trainings, and team assimilation within their first 30 days.
Over the duration of the Program, the ILI facilitates 1:1 Wellness Checks, Refresher Workshops, and advancing Sales Courses for Sales Executives to accelerate sales process mastery, sales skills, solution and industry expertise to springboard them to their highest potential. In years following, they will receive ongoing technical certifications and partake in high-level strategic collaboration workshops.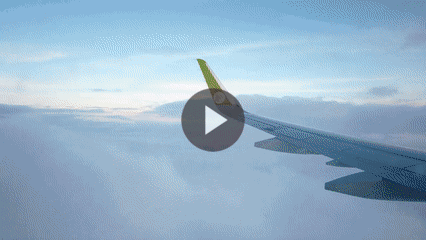 Ongoing Training Includes
- Senior staff mentoring
- Access to extensive reference library and digital learning paths through company LMS (Learning Management System)
- Solutions and technology training from our partners
- Impact solutions classes taught by department VPs
- Online technology training courses and certifications
- Weekly 2-hour sales trainings and solution workshops/webinars
- Annual professional sales training seminar

Things we Look For:
The ideal candidate will be a self-starter with excellent communication skills, high level of energy, positive attitude and competitive drive to be the best. Ideal candidates are also passionate, adaptable, resourceful, highly dependable and embrace technological innovation.

Desired Skills
- College Degree preferred
- Strong communication skills
- High degree of self-motivation
- Ability to work on your own initiative and as part of a team
- Results oriented
- Experience in a consultative and full cycle sales environment preferred
- Prior experience as Sales Representative, Account Executive, Outside Sales Representative, or a similar role.

Benefits
- 20 days of PTO
- 12+ paid holidays
- 7 Paid Sick Day Policy
- Paid Maternity & Paternity Leave
- Comprehensive Health, Disability Life, Dental and Vision Plans
- 401(K) match & retirement plans
- Student Loan reimbursement
- On-going training & development opportunities