Description
Impact is hiring Business Development Interns to join our Nationally ranked Best and Brightest Workplace!
The Impact Sales Internship Program is designed to provide interns with an understanding of the Impact go-to market strategy, company culture and a preview into the life of an Impact Sales Development Representative. Sales Interns will be challenged as they learn about Impact solutions, sales culture, and go to market strategy. Interns work both independently and as part of a team. Sales Interns receive mentoring from both tenured Account Executives and Sales Development Representatives.
This is a full-time, 9-week internship for the Summer of 2024. Interns will be paid at a rate of $20 per hour with the potential for a weekly bonus.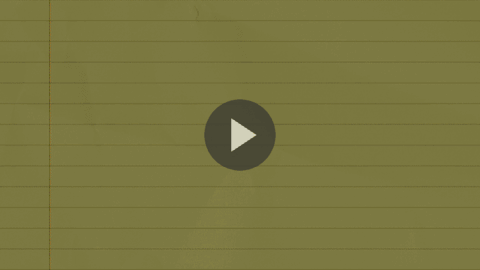 What Business Development Interns get out of an internship at Impact
Our internship program is designed to assist interns in the transition from academics into the professional workforce. Through our hands-on program, interns are given the opportunity to experience the corporate world of B2B sales development firsthand. By working hands-on with our top-of-the-line prospecting, sequencing, and CRM tools, Interns are gaining a highly sought-after skillset. Interns gain strong personal skills and participate in ongoing training to develop time management, organization and leadership skills required to effectively work within a team. Additionally, students gain insight into the ever-changing, fast-growing landscape of the technology field.
As students complete their internship at Impact, they will successfully obtain the qualifications and experience that will allow them to progress into their career. The goal of the Sales Internship Program is to aid in the professional development and growth of each intern so that they are a confident candidate for a Sales Development Representative position at Impact upon graduation.

Incentives
- Competitive Pay
- Internship Can Be Used to Fulfill Academic Credit
- Invitation to Attend Impact Company Gatherings such as meetings, picnics, team outings etc.

Responsibilities
- Conduct market research within a specific territory and identify ideal clients.
- Prospect via cold calling over the phone, emailing, and the use of other sequencing tools for new business development.
- Gather information and identify pain points to demonstrate how Impact's solutions can address these specific challenges.
- Provide support to assigned Account Executives by scheduling introductory meetings within IT & Cybersecurity opportunities.
- Manage new and prospective clients in CRM, logging all communications, ensuring information is accurate, and proper follow ups are scheduled.
- Participate in weekly strategic sales meetings with Account Executives, Sales Development Representatives, and Sales Managers,
- Working within various sales tools such as SalesLoft, CRM, & ZoomInfo

Things we are looking for
The right candidates are entrepreneurial-minded students who are motivated by the idea of gaining real-world sales experience in a fun, competitive and fast-growing company. Candidates should be self-starters, exceptional communicators, and should demonstrate an energetic and positive attitude along with a results-driven mentality.

Qualifications
- Pursuing Bachelors within Business, Marketing, or related fields
- Strong oral and written communication skills
- High degree of self-motivation
- Ability to take initiative and direction
- Competitive and results oriented
- Strong attention to details

Workplace
Impact is a young, innovative company with a focus on culture, career advancement, and work satisfaction. Every Impact office is filled with goal-oriented individuals who create an energetic and enjoyable workplace environment. All promotions are based on performance, not tenure, allowing our employees to control their career path and grow at their own pace. Company-wide incentives demonstrate the value of teamwork and camaraderie in an otherwise very competitive industry. By acknowledging our employees' hard work, ultimately driving the company's success, we create a culture that puts our employees first.


Dress Code
The dress code is business casual Monday thru Thursday and casual on Friday's. In the event an Intern is attending an appointment or going out of the office with the Account Executives, the dress code is business professional.


Training
At Impact fostering a culture of learning is not only one of our core values but also a companywide priority. Our in-house team of experts at The Impact Leadership Institute provides extensive onboarding to all employees, preparing them for a successful career at Impact. This period is equally about self-discovery of employee strengths and assimilating employees into the Impact culture. Interns will attend our 3-day on-boarding course known as "Foundations" and upon completion, they will then go through a 1-day sales workshop on the art of prospecting.


Career Opportunity
Internships are a mutually beneficial agreement between Impact and those entering the workforce. It allows young professionals to gain real-life experience while test-driving a potential career. In addition, it allows Impact to benefit by training potential employees that will be a good fit for our business before hiring them full-time. Upon completion of this internship, each individual will have a review with his/her direct manager. If the experience has been mutually beneficial between the manager, team, and intern, a full-time opportunity with Impact may be extended upon graduation, so long as the hiring pipeline allows for such move.

#LI-Onsite