Description
Impact Managed IT is looking to add an experienced Systems Administrator to our growing Managed IT Operations team. The Systems Administrator will be utilized in many different capacities to ensure client onboarding and ongoing maintenance is completed on time and to Impact standards. The Systems Administrator will support the Operations team in all technology related activities including further developing our company's positive reputation through exceptional service. The role of the Systems Administrator is challenging, rewarding and requires a strong and vast technical skill set along with business acumen and interpersonal skills. There are many hats to be worn and all require different skills. The role will be responsible for providing assistance related to the maintenance, implementation and security of all MIT solutions in a support capacity and in coordination with other Operations Engineers. Learning new technologies is a major driver of success within this position.
Watch the video below to learn more about our Managed IT division!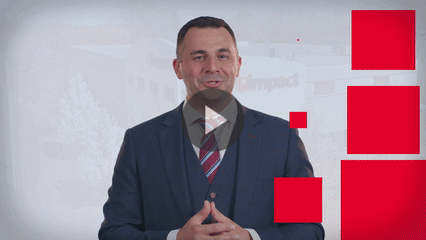 Responsibilities
Technical
- Help train and assist team members with all Operations procedures, troubleshooting techniques, and best practices.
- Assist with new MIT client onboarding that will set the baseline for configuration policies and client experiences.
- Daily ticket & data documentation for all Operations requests, incidents and problems that are assigned.
- Help provide resolution of common technical support issues and provide feedback to engineers and helpdesk
- Resolve incidents and diagnose underlying problems using remote access capabilities and implement corrective actions to resolve problems.
- Write, prepare and coordinate escalation procedures with appropriate management and personnel to ensure a positive client experience.
- Ensure excellent customer service is timely and accurate on a daily basis.
- Follow up with internal and external customers to identify areas of improvement.
General
- Tracks and reports on ticket activity to ensure consistent and accurate ticket entry.
- Review and maintain the Managed Information Technology (MIT) service delivery processes
- Participates in ongoing training and attainment of manufacturer certifications.
- Maintains relationships with vendor contacts that are beneficial to the company.
- Keeps all documentation in the centrally located team customer documentation location so nothing is kept secretive.
Professional Development
- Develop personal skills to efficiently and effectively work individually and as a member of the Technical Services team
- Participate in company-sponsored job-related activities and training to further develop your technical skills
- Attends relevant company in-house training
- Attend one related seminar/class annually
- Required to complete one relevant technical certification annually
Things We Are Looking For
- 3 to 5 years of progressive operations and system administrator experience
- Bachelor's degree in Computer Science or related field preferred
- Current CompTIA A+, CompTIA Net+, MCSA, CCNA or other industry recognized advanced certifications preferred
- N-Able N-Central or related RMM platform experience preferred
- Knowledge of best practices and IT operations in an always-up, always-available service
- Strong technical skills with Microsoft Desktop and Server versions required, Microsoft cloud technologies (Azure, O365) MSP based Backup systems (Datto, Veeam).
- Excellent verbal and written communication skills; both technical and non-technical
- Ability to analyze and troubleshoot complex issues. Determine root cause of issues, communicate appropriately, and maintain proper documentation for future remediation.
- Experience with IT ticketing software, Knowledge base software and documentation platforms
- Strong work ethic with a focus on the Client Experience
Benefits
- 20 days of PTO
- 12+ paid holidays
- Flexible Sick Day Policy
- Paid Maternity & Paternity Leave
- Comprehensive Health, Disability Life, Dental and Vision Plans
- 401(K) match & retirement plans
- Student Loan reimbursement
- On-going training & development opportunities
#LI-Onsite