Service Desk Engineer
Location: Bolingbrook, IL, United States
Date Posted: Nov 9, 2023
Description
Impact is hiring Service Desk Engineers for our Nationally ranked Best and Brightest Workplace!

Service Desk Engineers will be utilized in many different capacities to ensure proper management and support of our Managed IT clients' networks. Service Desk Engineers will act as Tier 2 and 3 escalation resources for operational IT issues that can be diagnosed and troubleshot, remotely. Service Desk Engineers provide 24/7 remote troubleshooting for Impact customers and escalate to field teams, when necessary. We strive to keep Impact clients' networks secure and running optimally. The Service Desk is based out of the Unified Support Operations center on Impact's corporate campus and provides 100% in-house, remote support for clients.

Impact's Unified Support Service Desk provides 24/7/365 client support.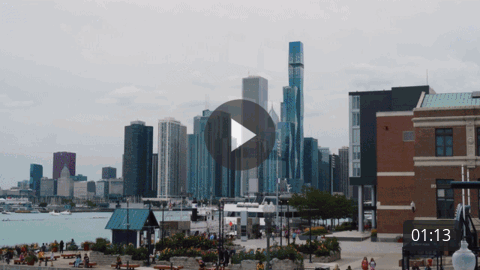 Responsibilities

Technical

- Pro-actively monitor client networks with a focus on resolving issues before they affect client operations
- Provide Tier 2-3 company and end-user IT support escalated by tier 1 Analysts
- Identify, document, and troubleshoot user computing issues to resolution and maintain customer satisfaction
- Identify user problems and work within a structured problem management and resolution process to maintain customer satisfaction
- Work with Impact field engineering resources and vendors to deliver effective escalated support and management services

Documentation and reporting

- On-time documentation of issues within Impact's proprietary ticketing system
- Run historical reports to identify reoccurring service disruptions
- Document problem resolution and processes
- Assist with on-boarding of new clients and users
- Run diagnostic applications to resolve problems

General

- Participate in ongoing training and attainment of manufacturer certifications
- Develop and maintain relationships with customers and engineers that further develop our company's positive reputation through exceptional customer service

What We Are Looking For

Required Skills and Experience

- Windows Server 2012-2022 Administration
- Active Directory management and maintenance
- DNS, DHCP, VPN and foundational networking concepts
- Ability to manage user accounts, licenses, and permissions through O365 admin portal
- Fundamental troubleshooting of Office 365 applications and services
- Strong IT diagnostic abilities
- Strong written and verbal communication skills
- Working experience as a NOC Technician, NOC Engineer, IT Support Engineer, Network Support Engineer, Systems Administrator, Network Administrator, IT Administrator, IT Specialist, Network Technician, Service Desk Engineer, Service Desk Analyst, etc.

Valued Skills and Experience

- Remote Desktop Services and RMM familiarity
- VMWare, Hyper-V and other virtualization technologies
- Azure and other cloud solutions
- Microsoft Exchange, SQL, and SharePoint management
- Storage solutions: SAN, NAS, and Shared Storage
- Experience as part of a Microsoft Partner organization
- Experience working for a managed services organization

Valued Certifications, Licenses, Registrations

- Microsoft Fundamental and Associate certifications
- CompTIA A+, Network+, Server+, Security+, etc. certifications
- Cisco certifications

Benefits

- 20 days of PTO
- 12+ paid holidays
- Flexible Sick Day Policy
- Paid Parental Leave
- Comprehensive Health, Disability Life, Dental and Vision Plans
- 401(K) discretionary match & retirement plans
- Continued education reimbursement
- On-going training & development opportunities

#LI-Onsite