Join Our Team as an Account Supervisor at Impact, a Nationally Recognized Best and Brightest Workplace!
About Impact's Managed Marketing Division: At Impact, we take pride in being a full-service agency that caters to all our clients' marketing needs. When you become an Impact client, you gain access to our entire team of creative minds, strategic thinkers, and insightful analysts. We kickstart our client engagements with a comprehensive strategic plan tailored to their unique goals. As our clients' goals and needs evolve, rest assured that we possess the skills, experience, and services to meet their evolving requirements.
Our Comprehensive Solutions Include:
- Website Design & Development
- Automation
- SEO
- Content Marketing
- Photography and Video
- Digital Branding
- Market Research & Analysis
- Paid Media & Paid Search
- App Design & Development
- Business Consulting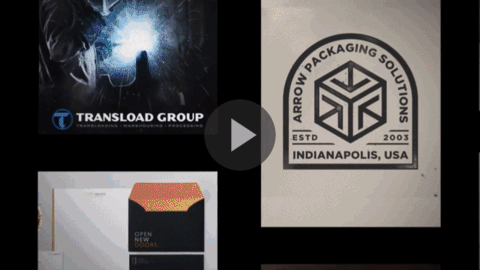 Account Supervisor Overview: As an Account Supervisor at Impact, you play a pivotal role in nurturing client relationships. You serve as both a strategic partner to our clients and a vital link between our internal creative and development teams. Our client-centric approach hinges on being a trusted partner that comprehends and guides brands and marketing efforts.
In this role, you will be tasked with translating our clients' business challenges and needs into actionable brand and marketing strategies. You will proactively identify growth opportunities for our clients, collaborating closely with our internal teams to craft innovative solutions. Your accountability extends to managing the entire project lifecycle, ensuring it adheres to quality standards, deadlines, and budget constraints.
As the primary client contact, you, along with other members of the client solutions team, will harmonize all resources, including internal teams, external vendors, and client teams, to achieve efficient, timely, and accurate execution aligned with defined business and marketing objectives.


Responsibilities:
- Translate client business objectives into comprehensive marketing or brand strategy plans across various channels, including PPC, social media, email, print, radio, POS, tradeshows, and more.
- Cultivate strong, long-lasting client relationships by maintaining consistent communication.
- Proactively engage with internal teams and clients to address project challenges, respond promptly to client inquiries, and resolve issues as they arise.
- Manage client budgets and billing processes.
- Transform client needs into actionable briefs for our creative, research, or development teams.
- Lead and facilitate client and internal meetings, preparing the team adequately to ensure we meet project objectives.
- Uphold quality standards for client deliverables, ensuring accuracy.
- Foster a positive, collaborative work environment through clear, confident, and respectful communication.
Qualifications:
- Minimum of 3 years of agency experience.
- Project management, excellent oral and written communication skills, and ability to manage people effectively.
- Proficiency in Word, Excel, and PowerPoint.
- Proven ability to analyze client needs and business goals and build the right marketing mix to meet their objectives.
- Capable of working across businesses and with senior stakeholders to build consensus toward a common strategic direction.
- Exposure with website design and development, as well as print and digital marketing, including SEO, SEM, Social Media, and email marketing, is a plus.
Core Competencies:

- Leadership:
Proficient in guiding and inspiring teams toward achieving goals.
- Critical Thinking:
Skilled in evaluating complex situations and making sound decisions.
- Adaptability:
Enthusiastic about learning and adept at adapting to evolving circumstances.
- Organization:
Highly organized, capable of efficiently managing multiple tasks concurrently.
- Initiative:
Self-motivated and proactive, demonstrating a strong drive to initiate and complete tasks.
- Resourcefulness:
Resourceful problem solver with a knack for finding creative solutions.
- Collaboration:
Collaborative team player who excels in working cohesively with others.
Benefits:
- 20 days of PTO.
- 12+ paid holidays.
- Flexible Sick Day Policy.
- Paid Parental Leave.
- Comprehensive Health, Disability, Life, Dental, and Vision Plans.
- 401(K) discretionary match & retirement plans.
- Continued education reimbursement.
- Ongoing training & development opportunities.
Join Impact, where your marketing expertise will make a significant impact on our clients and our dynamic team. Apply today to be part of something exceptional!
#LI-Onsite